Brief information on the tour
duration: 1 time 50 min
schedule: departure daily at 23.50
p. Fontanka - Kryukov channel - p. Moyka - Winter groove - r. Neva - p. Fontanka.
Annunciation, Palace, Trinity, foundry bridges
Departure: Embankment. Fontanka d.27 (Anichkov bridge pier)
motor ship: ship class Fontanka. Single-deck ship with panoramic windows. Ships have a closed bottom and an open top cabin deck
Live music: saxophonist playing on the boat
Aboard: a toilet, microphone
Our advantages
A discount: when you buy with discounts up site 10%. Additional discount on the promotional code more in promotions and discounts. The discount is calculated on the cost of the ticket at the dock.
E-ticket: after buying a ticket, a message with your order number is sent to your phone and email. By this order number you will receive your boarding pass at the ticket office on the pier.
each gift: When buying a ticket a free walking tour of St. Petersburg (see more)
buy a ticket
?
Discount ticket:

1390 rub
(on the wharf 1400 rub)
?
children's tickets:

990 rub
(on the docks of 1000 rubles)
?
Children under 5 years:

is free
on tour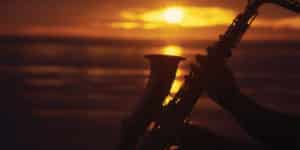 ABOUTne of the most brilliant and mysterious faery Petersburg true action is the bridges over the Neva River in the navigation time. On board the ship you will be able to see all the details of this amazing show, when everything merges: and water, and the city, and the sky.
Night walk on the boat for the bridges is identical with day trips on the rivers and channels on the route Venice of the North. The difference is that, that on the boat walking on the night Petersburg plays the saxophone, but no tours. If you're interested in sightseeing by boat on the rivers , channels and the Gulf of Finland click here.
Description of the route
The motor ship travels from the pier on the Fontanka River near the house 27.
This is followed by Fontanke channel and Kryukov, past the famous St. Nicholas Cathedral and the Mariinsky Theater to the Moika River near New Holland Island.
Walking along the Moika, We are seeing romantic kiss Bridge, infamous Princes Yusupov Palace, where he graduated from earthly days Grigory Rasputin.
St. Isaac's Cathedral as a fairy-tale giant in the gold helmet, colored bridges and Stroganov Palace, Memorial Museum of Alexander Pushkin on the Moika 12 and Winter Canal will lead us into the Neva.
The image of the capital of the Russian Empire, we see from the boat. And complete the route through 1 no 45 min again near the Anichkov Bridge on the Fontanka.
sights
Palace Beloselsky-Belozersky.
sculpture "horse tamers"
Charles house
Anichkov Palace
barracks of the Life Guards regiment of the Moscow Imperial.
Regular construction of St. Petersburg 18 century.
Izmailovo (Trinity) Cathedral.
Manor Derzhavina.
Lomonosov bridge (Chernyshev)
BDT
Petersburg Dostoevsky.
Kryukov canal
Staro-Nikolsky market.
Mariinskii Opera House.
Nicholas-Epiphany Naval Cathedral.
New Holland Island.
kissing bridge.
Yusupov Palace.
Saint Isaac's Cathedral
Tsvetnve bridges
Trading house
colored bridges.
By the palace. Razumovsky
Stroganov Palace.
Wolf and Beranger Confectionery.
The building of the General Staff.
Pevcheskiy bridge
Zimnyaya ditch.
Hermitage gallery.
Peter-Pavel's Fortress
He Arrows VO
The Marble Palace.
Trinity and the Palace Bridge.
Tatarsaya Cathedral Mosque.
Aurora.
Reshotka Summer Garden.
Chizhik-Pyzhik.
Mikhailovsky castle.
circus Chinizelli
Sheremetev Palace
Comments, reviews, suggestions
Your assessment of this tour
Share with friends
Other night tours on the rivers and canals of St. Petersburg
---

On board the ship you will be able to see all the details of this amazing show, when everything merges: and water, and...